Weekday Rates

Monday-Friday
4 Hour Half Day Trip
---
1 to 2 people:   $400
3 to 4 people:   $500
5 people:           $600
6 people:           $700
Weekend Rates

Saturday-Sunday & Holidays
4 Hour Half Day Trip
---
1 to 4 people:   $500
5 people:           $600
6 people:           $700
| | |
| --- | --- |
| | The use of GPS devices or any applications that allow you to track your position while on the fishing trip are prohibited. |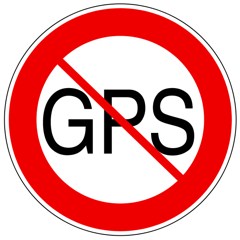 The use of GPS devices or any applications that allow you to track your position while on the fishing trip are prohibited.
Frequently Asked Questions
Do We Clean Fish?
Fish cleaning is available upon request and will take up part of the allotted trip time. Tips are gladly appreciated.
However, If you decide to clean your own fish or catch and release, you have more time to fish.
Do We Have To Pay A Deposit?
All Trips that are booked require a minimum deposit of $200 that is nonrefundable. This deposit Guarantees your trip for the day and time slot you booked.

If the day that is booked is a bad weather day made by the decision of your guide Chris Edwards, we will then use the deposit credit to reschedule the trip no later than 3 weeks out from the original day that was booked to not lose your deposit. 
What are the safety protocols?
All children 13 and under must where a life jacket at all times, if you have a life jacket that that fits your child well, please feel free to bring it. 
Can You Accomodate More Than 6 People?
With advanced notice, I have the capability to accommodate more than 6 people using additional guides and boats.
Do We Need To Bring Anything?
Make sure you bring your fishing license with you! 

You might want to always wear warm clothing in layers because the lake is always cooler than the regular temperature and warms up throughout the day. It is a good idea to bring rain gear, not only if there is a chance of rain but also during cooler, windy days because water can spray into the boat. Remember, it is always better to have more than enough clothing then not enough. 

You might want to bring a small cooler with Ice to take your catch home and keep it cool (Keep this cooler in your car to save space on the boat.)

You may want to bring snacks to munch on

You may want to bring a reasonably small cooler with beverages

Sunglass, sunscreen
What Is Included In The Full Day Trip?
On all Full day 8 hour trips we will stop and eat lunch on the water and divide the trip in to two parts. Halfway through the trip we will stop an estimated hour for lunch to break up the 8 hours and add a fun exciting part of the custom trip. There is a verity of reasonably priced waterside restaurants that are conveniently on the water with amazing atmospheres. The stop for lunch is part of the 8 hour block of time that is on a Full day 8 hour trip. All fish that are cleaned are part of the 8 hour block of time that is on a 8 hour Full day trip.